Active natural molecules (secondary metabolites)
The traditional method of obtaining secondary metabolites, such as stilbenes and alkaloids, involves extracting them directly from plants grown in their natural habitats or greenhouses. However, this process is influenced by various factors that can affect the yield. Samabriva's technology provides several advantages over traditional methods. Our technology enables the production of secondary plant metabolites with greater efficiency, consistency, and purity while reducing the environmental impact.
An environmentally friendly, economical, sustainable, simple, local, and secure process that can be carried out independently.
Examples of high value plant-based molecules:
A wide range of molecules could potentially be produced using hairy roots: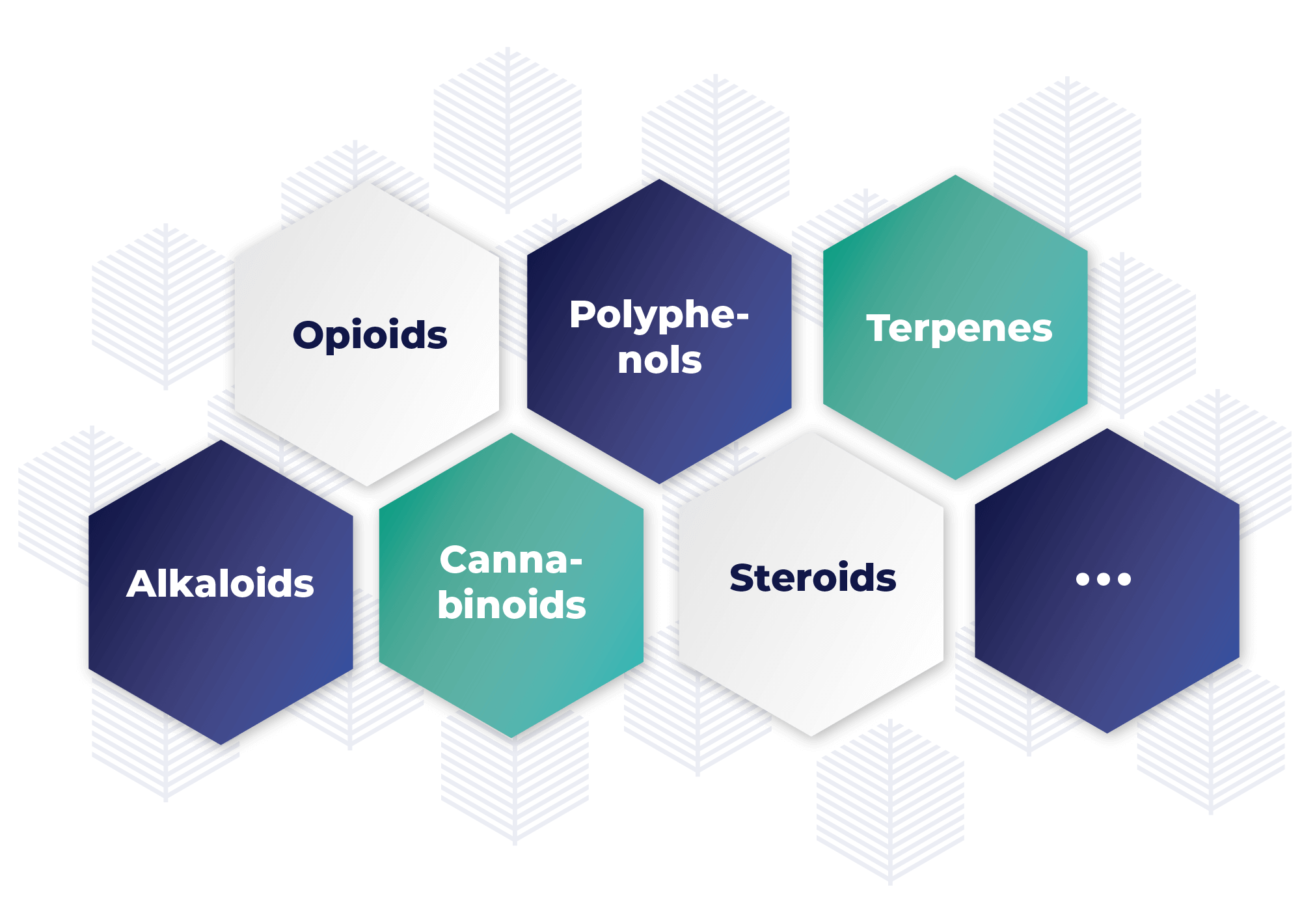 Our hairy root system offers a cost-effective (lower CAPEX and COGS) solution for producing recombinant proteins with several advantages over traditional cell line cultures. The process combines the benefits of higher eukaryotic cells, including efficient protein folding, competitive stability, and reproducibility. This innovative process is similar to traditional cell line cultures, enabling us to seamlessly apply regulatory guidelines for the manufacturing of culture cell lines. These guidelines include confinement measures, the use of Master and Working "Root" Banks, and in-process controls to ensure the quality and safety of the final product.
Robust and highly flexible platform easily transferable anywhere in the world.

KEY BENEFITS
Low CAPEX and COGS
Overall cost reduced by 50-70% compared with CHO

Positive feedback
From the French regulatory agency (ANSM)
Straightforward technology that is transferable worldwide
Meets the need for production relocation.
Plug-and-play process

Animal component free
Recombinant proteins produced from an edible plant

Stable production process
Using a standardized, well-controlled process (>97% titre retained; <3% growth rate variation after >70 sub-cultures)

Confined and scalable process
Horizontal and vertical scale-up in line with GMP requirements

Productivity
>1,5g/L for recombinant protein

Simplified purification (DSP)
Secretion of protein product + no risk of contamination by animal viruses
Examples of recombinant proteins: